Streaming & Hybrid Events
We do more than simple streaming.  We collaborate with clients to create comprehensive virtual experiences from custom landing pages to complete web sites.   Whether it's the need for secure logins, or the integration of online networking, we've done it all.  And if we haven't, we'll figure it out.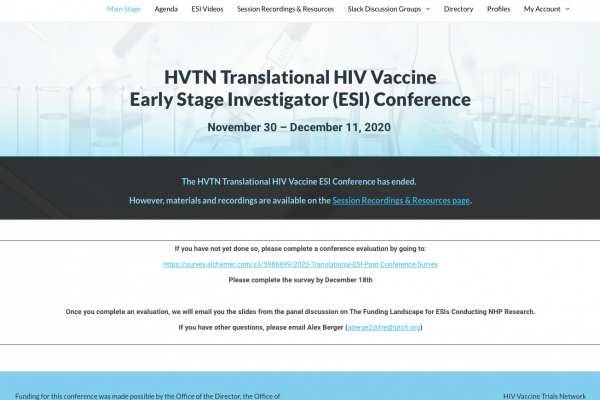 STREAMING & HYBRID EVENTS
Translational ESI Conference
In addition to providing a secure stream for Fred Hutch's Early Stage Investigator (ESI) Conference, we built a comprehensive conference web site complete with user authentication, Slack integration for networking, an attendee directory, and individual user profiles.  Following each day's presentations, the videos were hosted for viewing on demand.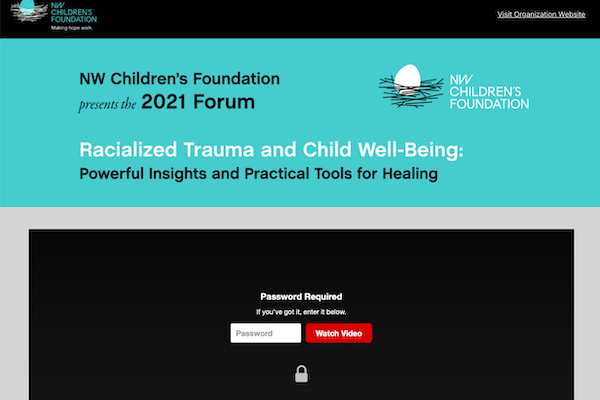 STREAMING & HYBRID EVENTS

We hosted the NW Children's Foundation 2021 Forum.  This virtual event featured well known experts and other exceptional leaders sharing their perspectives on addressing systemic racism with healing-centered solutions.  In addition to streaming the event, we built a single page landing site to literally "keep everyone on the same page" and create a common user experience.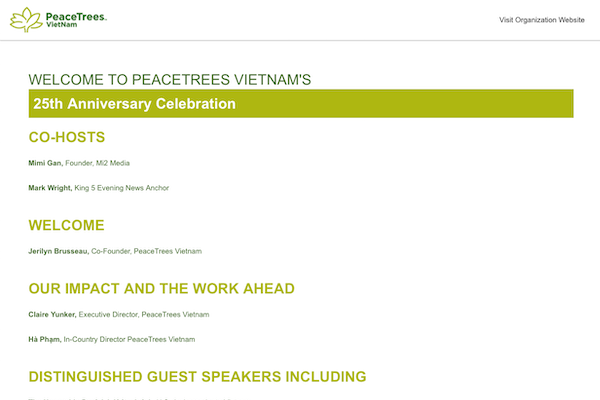 STREAMING & HYBRID EVENTS

25th Anniversary Celebration
It certainly wasn't how they wanted to celebrate their 25th Anniversary but PeaceTrees Vietnam wasn't going to let a pandemic derail their plans.  Using all remote solutions, we connected the evening's hosts with diplomats and speakers from across the globe to create a memorable experience that recognized the amazing work done by PeaceTrees over the last quarter century. 
Streaming & Hybrid Events
Washington Women's Foundation
Due to the pandemic, the Washington Women's Foundation hosted its annual Intersect conference virtually in 2020.  Our simple landing page was the go to location for watching the stream live and for viewing the videos on demand after the event.  Of course it also served as the perfect place to thank sponsors and promote upcoming events.