The Northwest's Leading Audio Visual Creative Agency for Events and Meetings
An essential business offering managed services and support for:
WebEx • Zoom • Skype • Microsoft Teams • Adobe Connect • IBM Cloud Video • YouTube • Facebook Live • Vimeo  
We Create Memorable Events
Our skilled consultants have decades of experience producing in-person, hybrid, and virtual events for some of the world's leading companies and brands.  

Our services include webcasting, virtual conferences, online meetings, corporate and non-profit videos, audio/visual rentals, event production, creative services, and accessibility.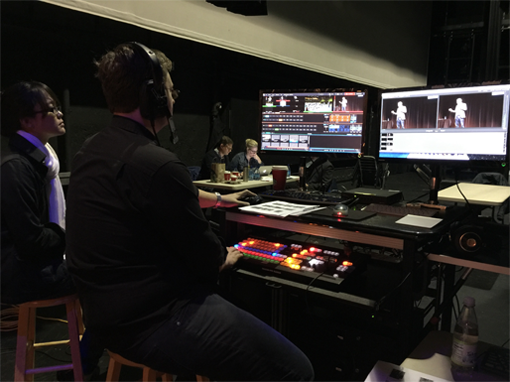 Our clients are our best referral partners…
"Their holistic approach to media production and distribution has helped us in not only our efforts to effectively promote our organization and its causes, but to streamline some of our core business processes, saving us money and time. They listen to clients, helping them understand and assess their unique needs innovatively, effectively, and quickly."
I really don't know how you guys could improve your services….beyond satisfied every single time. 

 Thank you all for your hard work.
Thank you so much for all of the guidance and support! We couldn't have done these events without you. I know our virtual/distanced reality isn't ideal but that didn't stop you from pulling off a wonderful and engaging show with speakers from all over.
You have an amazing team. Glitches? When it mattered most, there weren't any. Some bumps along the way created a little bit of adrenaline beforehand! But it made the final product even more enjoyable - knowing the hard work and dedication it took to pull this off. Thank you again!! I hope we have an opportunity to work together in the future.
Creative & Technology Solutions
Offering a full-range of creative and technology solutions to corporate, non-profit and legal industry clients.

We combine technology with talent to deliver incredible results.